Let's create your own unique and adventurous visual identity
I will take you from Brand Envy to Business Confidence
You know that feeling when you're scrolling the socials and swooning over everyone else's feed. They seem to be killing it in the business world with their clear messaging, bold visuals, beautifully branded photography, yer you know the ones I'm talking about. 
It makes you feel like your business could never compete. 
Well, it's a thing and it's called 
brand envy, it sucks, I've been there. 
 With all the noise online it is hard to stand out, you have very few seconds to WOW your audience and get them to take action, whether it's to signup to your email list or click through and buy your products. .
A strong visual identity that is genuine and engaging can capture your audience, make them fall in love with you and turn them into paying customers and brand ambassadors.
Hey There
I'm Michelle Garvin, the Founder and Creative Director of Lilt Design. Thanks for stopping by!
I'm a Graphic and Website Designer based in the Perth Hills. I'm so inspired by the amazing business owners I get to meet and it's such a pleasure being part of their business journey.
Designing and creating authentic brands is a real collaboration between designer and client. Clear and open communication between the two, is of the utmost importance.
I am not a pretentious designer, I'm
real
, I'm honest (sometimes a little too honest) and I'm here to help you create a stunning, inspired brand that will have everyone swooning all over you.
Brand Audits | Brand Clarity Session | Visual Identity Design
Flyers | Business Cards | Brochures | Banners
I design websites that are in keeping with your brand, that are fully responsive and fully supported
Great service, we are extremely happy with the outcome of our website design. Professional and great attention to detail. Thank you, we highly recommend Lilt Design. 
I have worked with Michelle on various client projects as well as a rebrand of my own small business. Michelle is so easy to work with, which is such an important part of B2B relationships. She communicates beautifully and works quickly with fantastic results.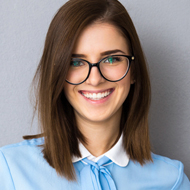 Michelle is down to earth and so easy to work with. She works hard to get deep into your thoughts about what you want your brand to say for you. I've had Michelle rebrand two of my businesses and am so thrilled with the work she produces. She is a whizz in her field. 
I strive for two things in design, simplicity and clarity.

Good design is born of these two things. – Lindon Leader